Say hello to our sweet boy CAL, a 1 1/2yr old BC weighing in at around 40lbs. CAL's favorite thing in the world is chasing a ball, or running around with a ball in his mouth. Second favorite would be following his person around the house and doing his best to be helpful. CAL gets along great with other dogs and even cats! He loves to meet new people and always greets everyone with a smile and a wag. CAL is a special needs boy. He was born with what the vets suspect is a congenital defect that caused his hind legs to bow inward. This does not interfere with his ability to run and play and lead a normal life. He gets along really well. CAL has seen several vets and while a reconstruction surgery is an option, he is leading a normal life without surgery. Because the surgery would be so extensive and the long recovery would mean months of crate time, we have chosen not to pursue surgery. We are happy to talk more about his condition and what it means for him, if you're interested.
https://norcalbcrescue.org/wp-content/uploads/2021/06/Cal-2021-2.jpg
921
1012
Lewis Beitz
https://norcalbcrescue.org/wp-content/uploads/2019/05/ncbcra-logo.png
Lewis Beitz
2021-06-16 18:21:44
2021-07-21 02:00:18
ADOPTED – CAL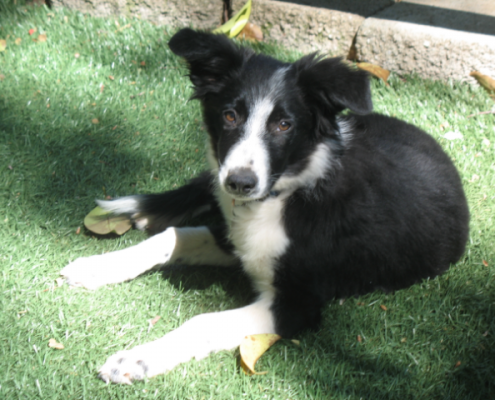 Say a big Hello! To our 4 month old male pup MAVERICK! Our happy, bouncy puppy came into rescue full of energy and typical puppy curiosity! He loves to play and explore everywhere, bug his foster brother and sisters, follow mom and dad around, then, as a typical pup, he plops down wherever he is and takes a good refreshing nap! MAVERICK is a black and white medium coat border collie and we have no clue as to his background circumstances or why he ended up in a shelter. He is neutered, has been given his vaccines, is on heartworm preventative, and is now microchipped. He is crate trained and sleeps quietly in his crate overnight. MAVERICK is very affectionate and loves to cuddle, be petted and tummy tickles are a must! MAVERICK weighs in at 23lbs....and growing!
https://norcalbcrescue.org/wp-content/uploads/2021/06/IMG_0072.png
480
640
Owen Pepper-Kittredge
https://norcalbcrescue.org/wp-content/uploads/2019/05/ncbcra-logo.png
Owen Pepper-Kittredge
2021-06-12 15:54:53
2021-06-16 19:46:27
Adopted – Maverick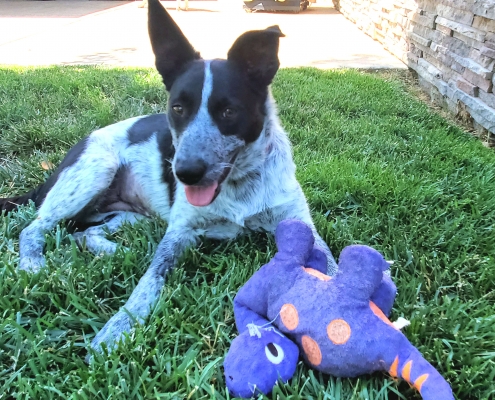 SYLVIE is a compact, 37 pound young lady, who is about 8-months-old.  Based on her markings & build, we guess that she is a border collie/Australian cattle dog mix.  Her coat is short & slick, a beautiful black & white merle, & she has one ear that stands up like a toy soldier & the other that flops like a mini-lop rabbit.  Her floppy ear may still stand up, but either way, she is adorable.
https://norcalbcrescue.org/wp-content/uploads/2021/06/Sylvie-1-scaled.jpg
2560
2224
Lewis Beitz
https://norcalbcrescue.org/wp-content/uploads/2019/05/ncbcra-logo.png
Lewis Beitz
2021-06-10 01:17:56
2021-07-02 05:24:34
Adopted SYLVIE