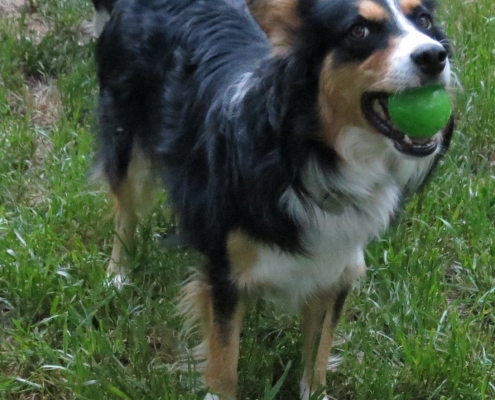 SPECIAL NEEDS DOG – PLEASE READ THE ENTIRE DESCRIPTION BEFORE APPLYING Meet LOGAN, a sweet 2-year-old boy looking for a loving home. LOGAN is a beautifully marked medium coat Border Collie mix, weighing in at 42 pounds. LOGAN is a dog sensitive to change and/or to environments where he feels he has no control. He is loving and playful, but is noise sensitive and has a high startle response. He is happiest when he has a dog buddy, a calm/quiet household, and a solid routine. LOGAN will cuddle and loves to be petted. He loves, loves, loves to play with other dogs. A squeaky ball is a real source of joy. A dog brother or sister who can give him confidence (as a buddy) would be helpful.
https://norcalbcrescue.org/wp-content/uploads/2021/05/IMG_2520.jpg
1677
1382
Owen Pepper-Kittredge
https://norcalbcrescue.org/wp-content/uploads/2019/05/ncbcra-logo.png
Owen Pepper-Kittredge
2021-05-08 17:37:24
2021-05-08 17:37:30
Logan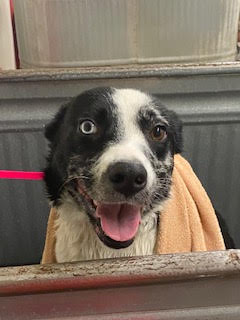 My name is DOLLY. I'm a single, "sweet as can be" female and 14-months-old. A lady never tells her weight, but I'm 40-something pounds. Let's keep that between us. My friends say, "I'm a wild and crazy gal" because I'm always excited to play and often the life of the party. I also love playing in water. I was able to check out a shallow pond recently and had a blast playing and splashing around. Not sure I want to swim, but maybe...but the water wasn't deep enough to try.
https://norcalbcrescue.org/wp-content/uploads/2021/02/Dolly-2.jpg
320
240
Owen Pepper-Kittredge
https://norcalbcrescue.org/wp-content/uploads/2019/05/ncbcra-logo.png
Owen Pepper-Kittredge
2021-02-15 19:13:01
2021-04-26 00:36:13
DOLLY